Klassic Studios is currently working on 3 casual mobile games: Hole in the Wall, Plug It In and Dino vs Tank
Hole In The Wall
Inspired by crazy Japanese shows, my kids wooden block set, urban graffiti we have created an simple and addictive challenge.
App Store: http://itunes.com/app/AHoleInTheWall
Play Store: https://play.google.com/store/apps/details?id=com.klassicstudios.holeinthewall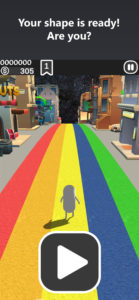 A pretty simple yet addictive game concept. Match the electric plug with the correct socket before the time runs out!
Play now on Google Play.
Dino vs Tank
The inspiration came from my son, who drew an epic battle of Dinosaurs against Tanks. Our team worked on concepts, prototypes using Unity3D and we think we have something cool.
Open Beta is now available for Android. Please go here to gain access to it: https://play.google.com/apps/testing/com.klassicstudios.dinovstank
YouTube Channel
Have a look at our videos at our YouTube channel here:
https://www.youtube.com/channel/UCCvSSVj05o59rVVXd8eIY7A
Beta Testers Welcome
We welcome those that want to help us Beta test before release. Please sign up here: https://goo.gl/forms/aABYfAbrWXyxUogl2